Sanding Concrete – How To Sand Concrete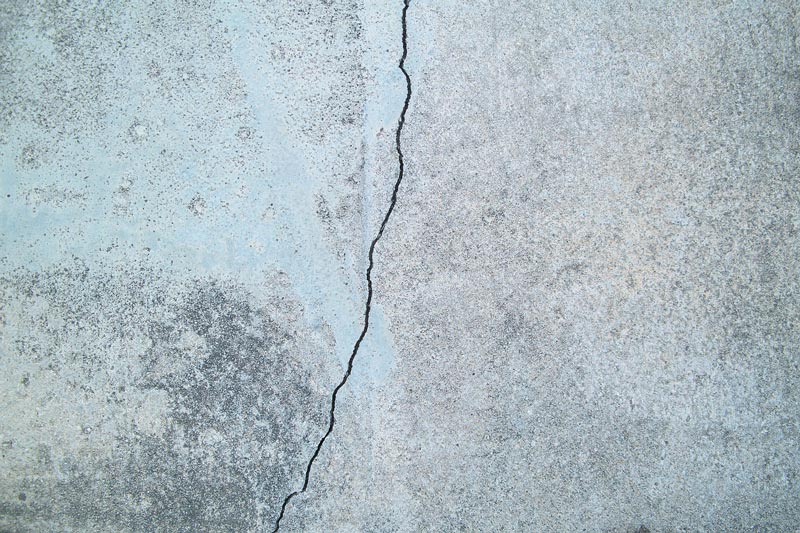 These days, homeowners prefer it exposed concrete floors and opt for the sanded concrete floors because they're highly attractive and practical. Naturally, question arises on how to sand concrete floors to get to the surface to this type of exposed look.
Before you go for other coatings to add luxury to your floor, you must first prepare the floor. That's why you need to learn about sanding concrete and the comprehensive process.
To learn about sanding concrete, let's take a deep dive into it.
Some important questions to get started your project
Before you start sanding concrete, it pays to make the following considerations:
Are you going to leave the concrete exposed, so it's visible?
Do you want to sand the entire floor or aiming some specific areas like seams & walls?
What sort of finish are you considering to give the floor; acid wash, natural finish, or something else?
Are there any cracks or holes that need to be filled before sanding concrete?
Have you added any coloring to match the floor with architectural elements of your interior?
How To Sand Concrete
The ultimate objective of sanding concrete is to get a perfect finish and smoothen the surface. To achieve this objective, following the right process is required. You would want to get a perfectly smooth surface without leaving behind any scratches on the surface.
Following the below steps would help you get a perfect finish on your floor.
Prepare the floor 
First thing, first! Before you begin sanding or grinding the floor, prepare the surface. Inspect the whole floor to spot any irregularities in the concrete and fix them properly.
If there are any concrete bumps, remove them first. Usually, the corners have concrete bumps, and they need to be taken care of properly. You can use Cold Chisels to clean them, and corners are fairly easy to clean as well.
Ideally, you would want to remove the concrete bumps soon because the more time they spend on the floor, the harder it becomes to remove them.
Hire a professional sander
Sanding concrete is a professional work, and it's better to get it done at the hands of experts. It's tempting to take it as a DIY project, but you may leave behind several irregularities that'll look bad.
To ensure that your floor is perfectly smooth, hire a professional sander. There are several benefits associated with hiring a professional sander. They have the right equipment, experience, and expertise to do the job efficiently and properly. While being a more expensive and optional step in this equation it might save you a lot of time and frustration.
However, if you have the right knowledge to do the job, you may source a grinder or sander from a DIY shop.
You can get several types of concrete sanders. The best ones come with a water hose connected with them, which keep a constant flow of water
Use an orbital sander
If your floor is going to be fully exposed after sanding, use an orbital sander. It can be sanded with wet or dry sandpaper, but it'll take a long time and not produce the desired results perfectly.
If you have the right knowledge to do the job, you may source a grinder or sander from a DIY shop.
You can get several types of concrete sanders. The best ones come with a water hose connected with them, which gives a constant flow of water. It keeps the dust down. You can also get a dry polisher that lets you attach a vacuum. Using a vacuum, you can reduce the dust significantly.
Collect the required equipment
Apart from a concrete grinder and concrete sander, you need some other equipment as well. Having all of the equipment ready beforehand, ensure timely completion of the project. Make sure you have abrasive tools, densifier, and concrete sealant in your equipment collection.
Use the sandpaper with the right grit
The sandpaper you choose depends on the sanding needed to be done on the floor. For basic sanding, use sandpaper with the grit between 40-60. To remove minor irregularities, use 80-120 grit sandpaper. For perfect finish and smoothness, use superfine sandpaper with grit ranging between 200-400.
If there are severe imperfections, then you need to use a floor grinder or special diamond disc. Always start with the coarsest sanding disc and then use a higher-grit disc.
Work methodically
A professional knows how to sand concrete floors, but if you're doing it yourself, make sure to work down. Always start from the corners and move towards the center of the floor. Start from one corner and sand the area within a 4-foot-square. Work across the length & width of the room.
Once you've sanded the entire floor, clean the area and remove the dust. Now, use superfine sandpaper to bring smoothness to the surface. Throughout the sanding, inspect the area to ensure that are no stains and concrete bumps left on the floor anywhere.
Keep sanding the floor until it has achieved the desired smoothness. After sanding, mop the area properly and clear all the dust from the floor.
Protect your work with a Finish Product 
Now that you have done all the hard work, it's time to do something to protect it. Use a concrete sealer to give your sanded concrete surface a clean wet look. It's most commonly used on sanded concrete floors, driveways, and masonry blocks. It not only helps the surface to look great but also protects it from wear and tear as well as makes it more resistant to spills and stains.
You should apply one to two coats of concrete sealer after the sanding process is finished. To make sure that the concrete surface is in great shape year round, you will need to do proper cleaning year round and then apply sealer yearly as well.
How To Sand Concrete Floors – Maintenance
If you want to take a look at a more in-depth articles on concrete floor grinding, polishing and maintenance, click here. Otherwise here is a quick summary of steps that you should take to maintain your concrete floors:
Regularly clean the floor with a microfiber pad that keeps the potentially damaging dirt particles away from the surface.
Always use clean water and clean mops on the floor.
Use neutral floor cleaner specially formulated to protect sanded concrete floors.
Clean the water, coffee, tea, and soft drink spills as quickly as possible otherwise;, they can leave a strong stain.
Give the cleaner enough time to destroy the grime and other damaging substances.
Wrap Up
Today, sanding concrete floors is a common practice among homeowners. Perfectly sanded concrete floors look way better than fancy stones and woodwork. However, sanding concrete must be done professionally.
If you plan to sand your concrete floor, take this write-up as a reference guide and follow the steps mentioned here. It'll help you get properly sanded concrete floors.
Hopefully this article answered your question of how to sand concrete floors. We have a few more in-depth guides on concrete floors which can be found here.