Why Your Company Needs a Janitorial Day Porter Service
In the world of business, appearances matter, particularly with regard to commercial properties. Someone who maintains property appearances is known as a "day porter." During years of closely working with a large customer base, we realized the need for day porter services. As a result of this discovery, we decided to add this service to the array of services that we provide.
This person works behind-the-scenes, cleaning up spills and restocking supplies. Generally day porter's perform duties in making offices or buildings clean and safe. In addition, services provided by a day porter involve a lot of attention to detail as well as instilling a positive image to guests and clients.
The Advantages of Hiring a Day Porter
Productivity improvement
Improve your company's productivity by getting a dedicated worker performing basic but essential tasks. From restocking towels to throwing out the garbage, janitorial day porter minimizes distractions, allowing your staff to concentrate on things they were actually hired to do.
Cost-efficient
The duties of the day porter include some light maintenance and cleaning tasks. When you assign someone to fulfill these duties during the day, dependence on costlier cleaning crews is curbed.
Immediate activity
Anytime there is a spill, leak or another sort of mess, a day porter will rectify the issue immediately. Such swift action reduces safety risks and decreases interruptions. Your own employees do not have to be pulled away from their tasks because we will take care of it.
Liaison services
Janitorial day porter serves as the designated liaison between cleaning crews and you. These professionals may be hired for landscaping or carpet cleaning purposes. The day porter understands the needs of the company because of familiarity through in-depth training. Therefore you will not have to personally supervise the contractors to ensure that work is executed up to your expectations.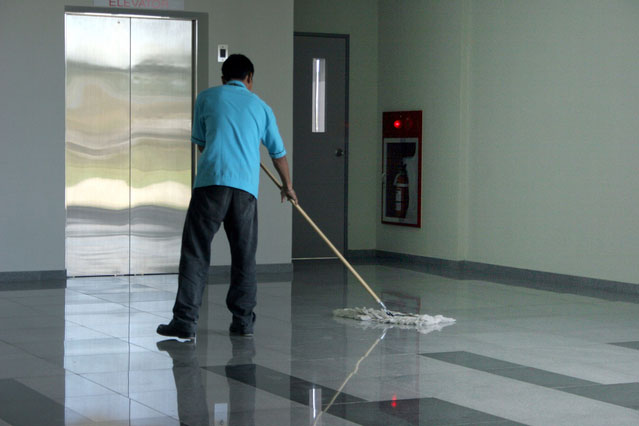 Get precisely what you want
When you hire a day porter, your organization will receive services personalized for your needs. Our highly skilled professional will give special attention to the areas you specify. Be content knowing that you will not have to ask twice for a service that you desire.
You can review our Better Business Bureau profile here: AM Facility Services on BBB.
Next, you can contact us to schedule a call to discuss how we can help: Contact Us.
However if you are looking for a different kind of service, we provide the following:
If you have experience in Janitorial Day Porter role and are looking for new career opportunities, check out our careers page.