Hiring disaster restoration company near me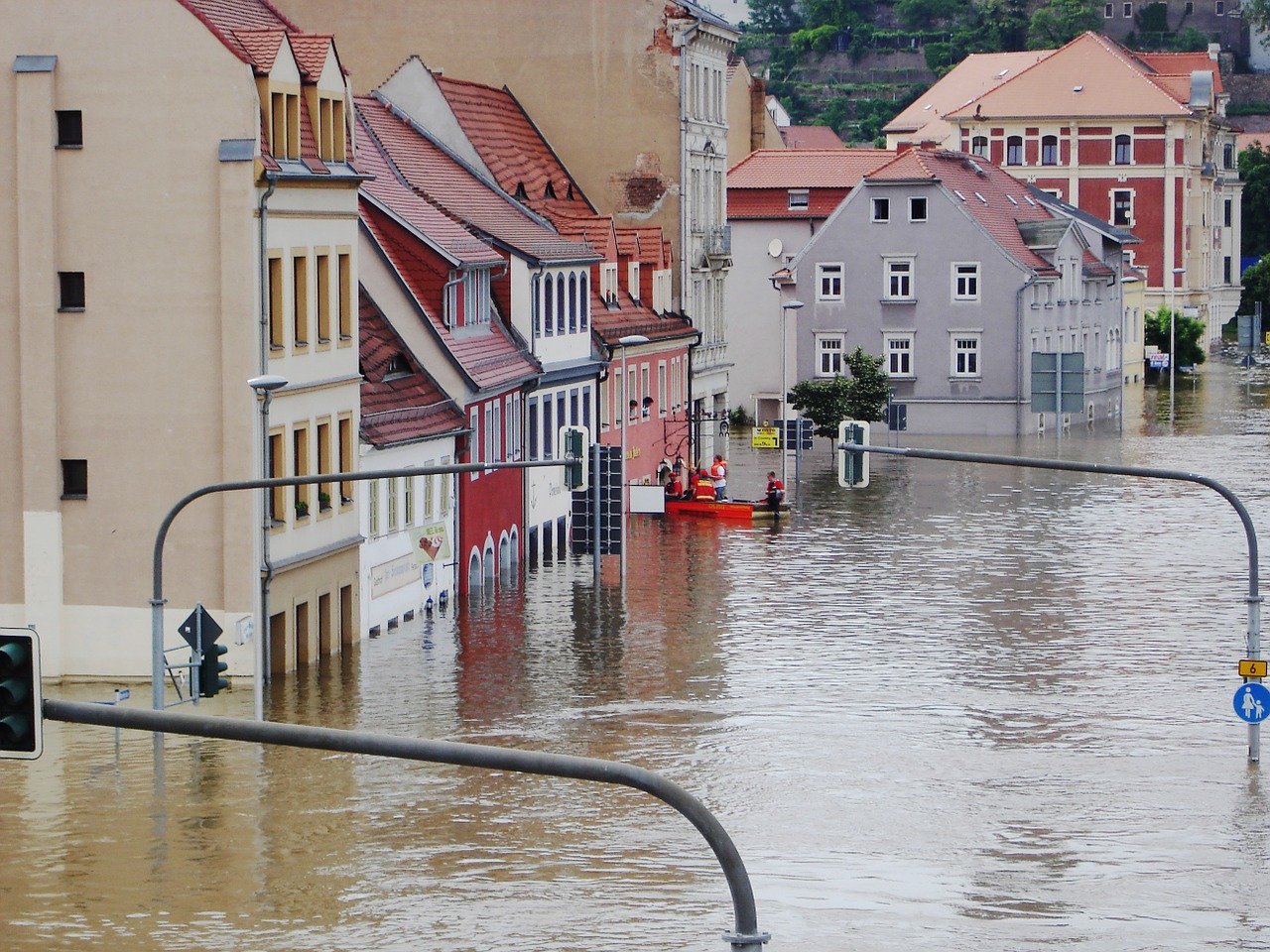 When disaster strikes, to some people a question arises of "should I contact a disaster restoration company near me?" Some of the reasons why many people try to restore their property can consist of: a mediocre insurance policy, not wanting strangers inside their home, budget constraints, etc. Regrettably, people who try restoring their property frequently underestimate the extent of damage and face unconquerable problems. 
Disaster victims often lack technical expertise and proper equipment, which are crucial to completing the restoration. Here are a few reasons why hiring contacting remediation specialists right away is the best idea:
1. Cleanup is very time consuming and labor-intensive. 
2. You do not know if the structure of your home is in sound condition. You need an expert to do an audit and assess it.
3. Although you might think that doing remediation on your own might be cost-effective, people end up hiring professionals to finish the restoration more times than not.
4. Disaster restoration service providers get the best deals for debris removal and toxic waste removal. Trying to do it yourself will become a headache quickly.
5. Insurance companies work directly with disaster mitigation companies. The process is relatively smooth and eliminates the stress of going back and forth with adjusters and repair crews.
6. If your insurance company informs you that they will not cover the damage, you should get to shopping for the right disaster restoration company right away. The more you wait, the longer the cleanup will take, and the more the structure of your building will get damaged.
Most people aren't capable of cleaning up their homes themselves. How many days/weeks/months would it take them to clean up their mess? And what about after they were done? In short, how much time does it take you to clean up your home if you're willing to put in the effort? If you think this task isn't worth doing because it's too hard, then maybe you shouldn't bother. 
Handling disaster mitigation requires training and specialized equipment
Fire and flood restoration require heavy-duty equipment and specialized machinery, which all remediation specialists possess. Should you opt to tackle the repair yourself, you need to rent or buy such equipment at considerable prices. Also, these tasks can be hazardous. 
Determining which materials are soaked in water or covered with potentially hazardous material, cleaning, and restoring the property requires high levels of expertise and training. It is important to remember that many people ignore the warning signs of fire and flood damage. These conditions do not always manifest themselves immediately after a fire or flood. 
A house can appear perfectly normal outside, while inside, everything is covered in black mold and other potentially dangerous materials. Do you know what to look for? Are you skilled enough to identify these problems yourself? If you think the answer to any of these questions is "no," then call a remediation specialist right away! Let them handle the restoration process and take the stress away from you. It's their job, and they're well equipped to do it. 
Eliminating the hassle of dealing with insurance and restoration companies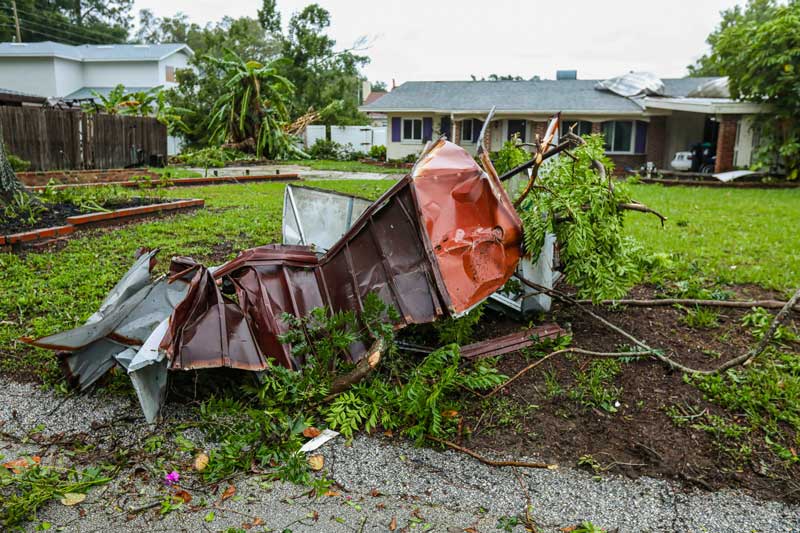 Most businesses in the field of flood and fire damage restoration have insurance of their own and plenty of it. If you are a homeowner who's experienced a disaster, it is always a good idea to contact your insurance provider before anyone else. 
The moment your insurance company confirms that they will not cover any damage, you can start looking for a professional company to carry out the job for you. However, even if your insurance company is willing to cover the restoration cost, you should still weigh your options. What may initially seem to be a complicated and time-consuming job can be more straightforward with a professional remediation company's help. 
When hiring a specialized company to restore your property, you won't have to deal with managing workers, buying equipment, or finding the right materials. In some cases, these companies can even offer to finance their services while getting better rates than you would on your own.
Hiring a professional company specializing in smoke and fire damage restoration is always the better option. Remediation companies also specialize in restoring water-damaged houses, which are very different from fire-damaged places. Water leaves permanent marks on building materials such as drywall, carpets, and flooring. This is because water is more destructive than fire when it comes to home restoration. 
Although the two types of disasters often occur together, water damage should be dealt with immediately before secondary damage sets in. Following a major flood, you should seek professional help as soon as possible since strict regulations concerning the cleanup of water-damaged houses. Failing to dispose of contaminated materials safely and properly can result in serious health issues in the future. 
As you can see, fire and flood damage restoration companies offer a wide range of specialized services, all aimed at helping you get your home back to its original condition as fast and effectively as possible. By choosing to handle the restoration of your property yourself, you are saving money at the expense of your own time and risking having to call a professional restoration company anyway.
You can't put a price on safety. When it comes to a fire or flood, the experts are the ones who should take care of it. Hiring a fire damage restoration company will always be the best choice for dealing with any smoke or water damage. 
Hiring a disaster restoration company near me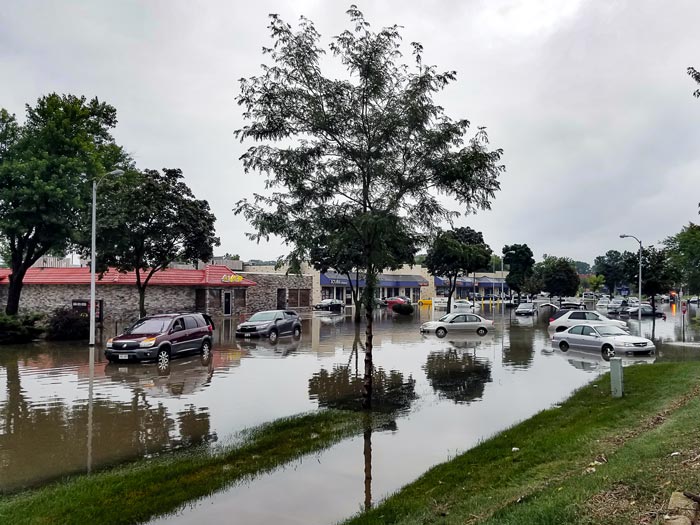 When hiring a contractor, there are several factors that you need to put into consideration before choosing your preferred company. Here are a few things to look for that might help you decide. 
Any reputable fire damage rebuilding company should be able to provide you with a list of references upon request. These references could be contacted before any final decision is made. A reliable fire damage restoration company should offer its services at an affordable cost. Although the fire may have destroyed many of your personal belongings, it doesn't hurt to get a second opinion if you think the estimated price is too steep. 
For instance, your whole neighborhood may have been flooded, or fire from next door spread to yours. It is essential to choose the right professionals to help you in these situations. To do so, you should be familiar with some of the factors that differentiate a reliable disaster recovery company from the rest. 
Insurance: Every responsible disaster recovery company should have the right insurance policies in place. Companies that take care of biohazards, such as contaminated soil or sewage, should have pollution insurance. If a company does not have the right kind of insurance, it may not pay for damages in an accident. 
Track record: A good disaster recovery company will have experience with disasters similar to yours. A company that specializes in flooding, for instance, should have handled several water damage events. This experience is crucial when it comes to giving you an idea of costs and timelines. 
Certifications: while there are no formal qualifications required to run a disaster recovery business, many businesses have taken it upon themselves to set industry standards. The Institute of Inspection, Cleaning and Restoration Certification (IICRC) is one such example. By adhering to a code of ethics and rigorous training, companies with IICRC certification can better serve their clients. 
Services offered by a disaster recovery company
A good disaster recovery company should help you with all aspects of water or fire damage at your property. Most homeowners will be faced with the prospect of dealing with water damage at some point in their lives. Even if your property were affected by fire damage, lots of water would be used to put it out. Therefore, resulting in water damage as well.
Some of the services provided by disaster restoration companies include:
– Emergency services: After a natural disaster or fire damage, your property may have been partially damaged or destroyed. A good disaster recovery company will send out emergency teams to your property as soon as possible. These professionals will assess the damage and start the cleanup process right away.
– Deodorizing: After a fire or flood, your property may have absorbed some hazardous odors. A deodorizing team will eliminate smells caused by smoke, sewage, or other obnoxious odors.
– Contents Cleaning: The contents of your home are just as important as the building itself. Contents cleaning involves opening up your property, removing all contaminated materials, and sanitizing the area. 
– Reconstruction: The rebuilding of property is a complex process that requires professional help. A good disaster recovery company should provide you with experienced contractors trained to prepare your property for rebuilding.
–Documentation: After a fire or flood, it is common to be in a state of shock. For this reason, it is essential to have all conversations and agreements in writing. A good disaster recovery company will prepare a written record of all processes. A disaster recovery company should be able to help you with all aspects of water or fire damage at your property. 
When should you contact a disaster restoration services company
?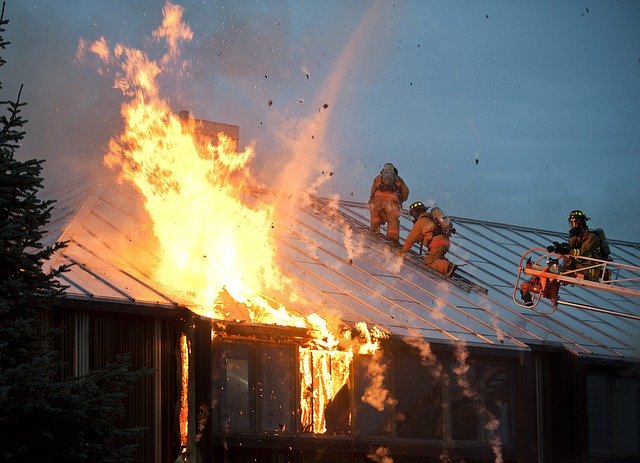 Even if you call them at three in the morning on holiday, an expert representative from the company should be ready to help you. A disaster restoration company should be able to get an emergency team out right away. They should also be able to send out a crew to your property within twelve hours. 
If it's after business hours, they should have the equipment to assess the situation quickly, so you aren't left without a clue as to what to do next. You should also contact the company with any questions or concerns you have throughout the whole process. They should be available by phone, e-mail, and even text message. A good disaster recovery company will reassure you, assist you, and offer advice concerning every step of the cleaning and restoration process. 
They should also offer a mold remediation service to help prevent the setting and spreading of mold, especially if your home has been hit by a flood or damaged by water hoses after a fire. If a fire or flood has hit your home, it needs to be sanitized, and all items that need to be discarded need to be disposed of. 
You also need to make sure there is no mold growing in the house. A good disaster recovery team will be able to resolve all of these issues and more. Does the company provide references, and are they insured? No matter how good a company may look, always check to see if they have any online reviews or concerns. 
Although this won't give you complete peace of mind, it is still good to know what others think about the company you are using. If you're anxious, you can also ask your insurance company for any recommendations or if they have any business dealings with the company in question.
You should always ask for a written quote before any work begins and check to see if they're bonded and insured. Check out the company you're thinking of hiring with your local Better Business Bureau as well. Post-disaster fire and water damage can be a traumatic experience for most people. Don't make it worse by hiring the wrong company to handle the job. 
While it may seem like a good idea to hire the company your insurance company recommends, it is always a good idea to do your independent research first. Finally, if you have unique items and can't easily be replaced, take pictures and get written appraisals from expert sources before the disaster occurs so that you have something to give the restoration company or your insurance company to make sure those items are handled with extra care. 
Taking care of your mental health
Fire damage and floods should always be taken seriously. Many people, especially children, have post-traumatic stress disorder from traumatic experiences such as fires or floods. This is an anxiety disorder that affects about 8 million Americans every year. Many experience flashbacks and nightmares and avoid anything that resembles the scene of the trauma. 
It takes an average of seven years for someone to seek professional help for their condition. As soon as you can after any fire, it's important to seek relief from the event's trauma. People seek comfort in many different ways, but one thing is exact: getting professional help is one of the most effective ways to recover. No one plans to have their home catch fire, but you should know what to do when it happens. 
Things to do in case a disaster strikes
Do turn off all gas supplies

Do shut off the electricity supply to your home

Do close the main gas valve if you smell a strong odor of gas after the fire

Do put out all smoking materials and flares if possible and will not put your life in danger

Do open up walls if water and smoke damage is evident in more than one room

Do remove any wet insulation and wrap it in plastic to prevent mold growth

Do throw out any food that has come into contact with floodwaters

Do seek professional help as soon as possible if you suspect electrical shorts are occurring after a fire 
Things to not do
Don't return to your home if you smell gas 

Don't touch any electrical equipment if you have received an electrical shock 

Don't move anything seriously damaged, such as subflooring and wall studs, until a damage assessment has been carried out 

Don't try to turn on the lights or anything that is connected to the electrical system 

Don't use your plumbing fixtures if you suspect there is a gas leak

Don't drive your car into the vicinity of the fire as the intense heat may have damaged it 

Don't walk on or off the site if there are downed power lines in or around the house
What do water damage restoration companies near me offer
?
Water damage restoration companies offer different services to reduce damage, including water extraction, sewage cleanup, structural drying, water damage restoration, disinfection, and sanitization. If your basement is flooded, sewage backup, or in any other way contaminated with water that has a horrible smell, you should immediately contact a water damage restoration company.
They have years of experience in handling all types of sewage concerns through their affordable and professional services. Cleaning up after a sewage backup can easily overwhelm even the strongest homeowner with its foul smell and grimy substances.
Water restoration companies usually have access to all of the latest cutting edge equipment and technology available on the market today to handle any sewage clean up quickly and efficiently. Although the cost of professional water damage or sewer backup is expensive, it is just a drop in the bucket compared to the amount it would cost you to do it yourself.
By hiring a professional cleaning company, not only are you saving your time, but you are also saving money by doing something that you aren't trained to do. The first thing you need to do is turn off the electricity to the affected area. This is typically done using the main breakers in your fuse box. 
After shutting off the power, you need to dry out the wet areas and remove as much water as possible using towels or rags. When you pick up appliances that have been soaked, make sure you lift them from the bottom and carry them upright so that no water spills out.
If you require a disaster restoration company near you, don't hesitate to reach out to AM Facility Services. We are here to help.